ADIDAS DXB LAB
RENOVATION AT DUBAI MALL FLAGSHIP STORE
Elevating the Customer Experience Through Innovative Design
Adidas, the world-renowned sports brand, recently collaborated with us at altavia.odg to renovate its DXB Lab store located in the Dubai Mall Flagship store.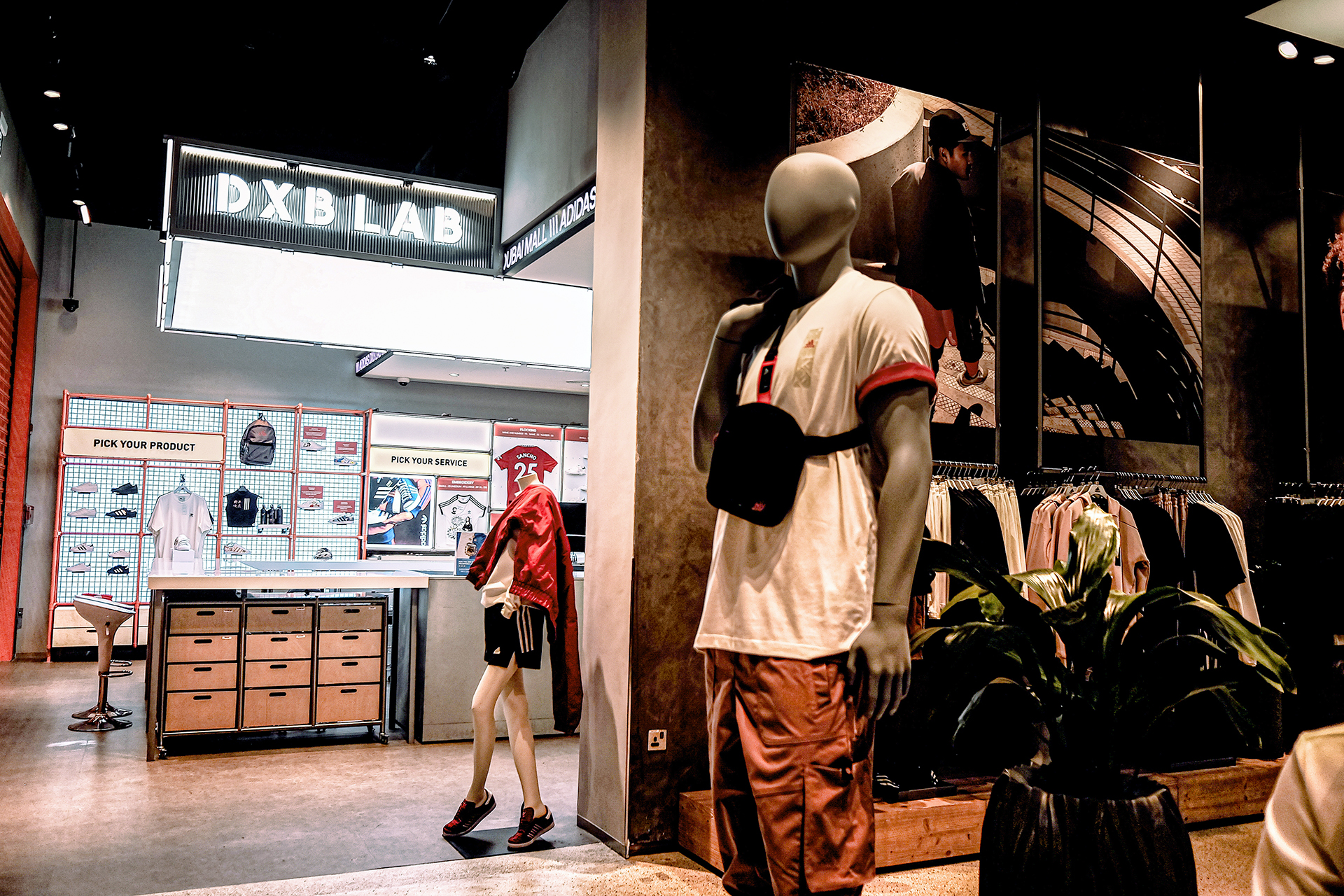 Our client's requirements were to update the space and create a better connection with the customers, utilizing the full area to accommodate more shoe artists and incorporate product displays seamlessly into the design. They also wanted to make the front of the store more visible, provide a new customer journey and communication of the offering, and incorporate digital elements to lift the area.
Our team of experienced designers benchmarked against the best retail cases worldwide and came up with a few solutions that met the client's requirements.
We worked from a blank canvas perspective and incorporated innovative design elements that spoke to the rest of the store's design language while also creating a creative space for the DXB Lab artists to work.
We ensured that the design did not have the service desk as a point of segregation, and the final product was a reflection of the brand's values.
The design was executed in a short time frame by the appointed contractor by Adidas, and the transformation was impressive. The space is now more elevated and breathable, with clear access to the area directly.

The new colors and materiality speak an innovative retail language that sets the flagship store apart from others worldwide.
The incorporation of product displays and digital elements has lifted the area. The space is now an innovative, creative, and offers a seamless experience for the customers, allowing them to interact with the DXB Lab artists while they work.

In conclusion, our design agency's collaboration with Adidas has been a success, transforming the DXB Lab store in Dubai Mall into an innovative space that elevates the customer experience and showcases the brand's values. We are proud to have been part of projects like this, pushing us to challenge the standards in retail design.