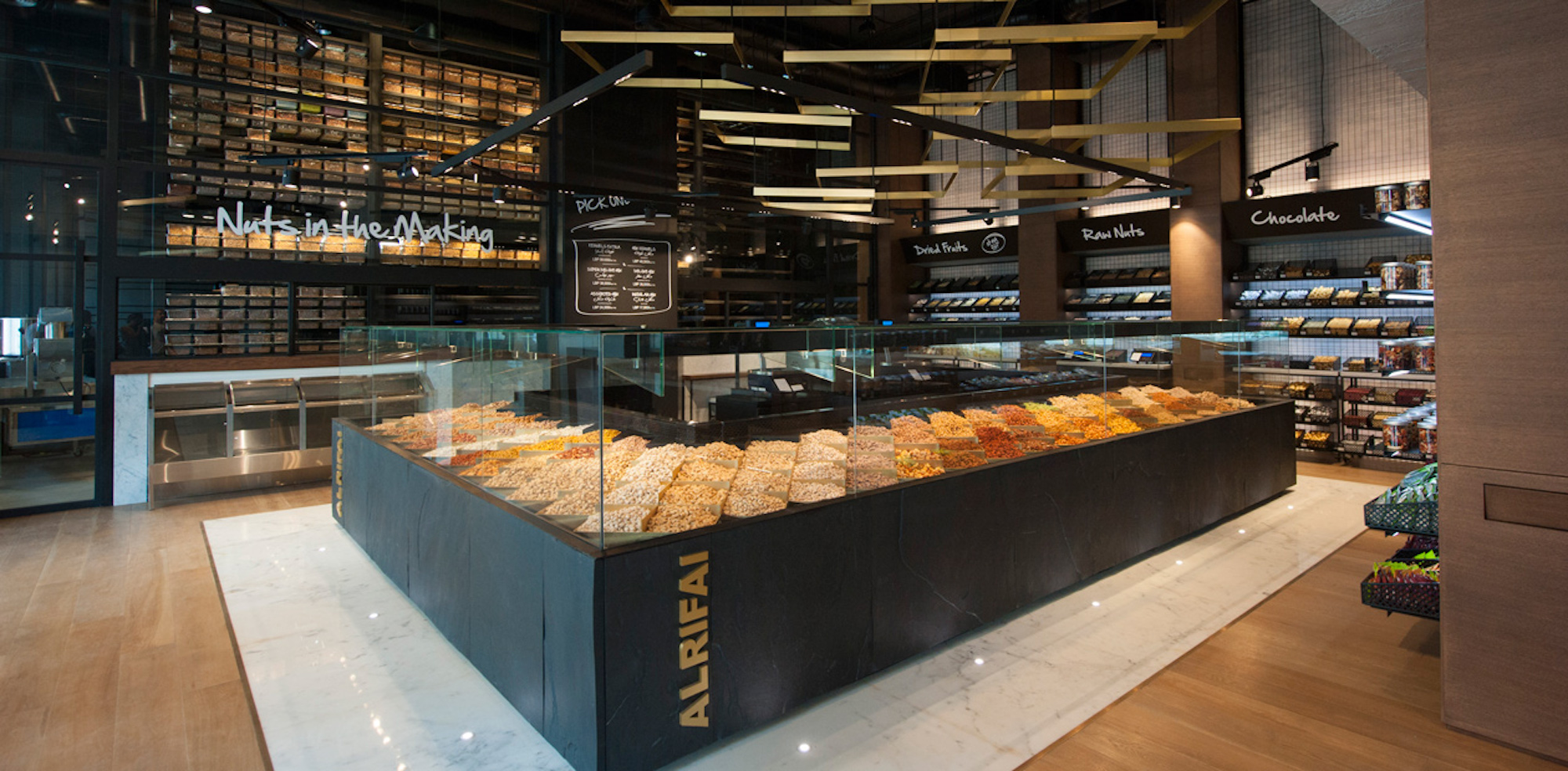 BRIEF
Founded in Lebanon in 1948, Al Rifai is a family owned retail brand that specializes in gourmet nuts, chocolate, spices and coffee. The brand has grown to become the largest and most reputable nut and confectionery destination in the Middle East, with over 225 retail outlets across 8 countries.
To further strengthen its reputation and enhance customer satisfaction, Al Rifai needed a fresh retail experience without losing its legacy. And this needed to be seamlessly integrated across all of their stores. ODG was commissioned to create this unique shopping experience, aligned with the values of the brand.
SOLUTION
Al Rifai's heritage formed the basis for the new store concept. A deep understanding of the Lebanese culture enabled ODG to infuse it into the store and offer a striking balance between its oriental and occidental influences.
ODG used a mix of contemporary and realistic finishes to create a bespoke retail environment. In the store design, practicality and accessibility are enveloped in cosy grandeur. The natural wood flooring and warm colours (akin to roasted nuts) are both contrasted and complemented by modern light track installations and edgy metallic features on the ceiling.
RESULT
The product categories have been re-zoned in order to create a seamless journey that's revolves around the core merchandise, the nuts and kernels. Subtle contrasts create comfortable environments and keep the emphasis on the product. The merchandising is abundant but also structured to showcase the variety. The signage and communication with graphic elements are modern and minimalistic to balance out generous spread of the store's offerings. Just as importantly, the design of the space is modular, allowing the store to animate its space periodically to enhance a seasonal experience.