ODG designs Barns Café at the Jeddah Corniche Circuit for the Formula 1 Tournment
The first contemporary, yet fully home-grown, speciality coffee brand in Saudi Arabia opened its brand-new doors at the Jeddah F1 race track in December 2021. A one-of-a-kind design for a one-of-a-kind location.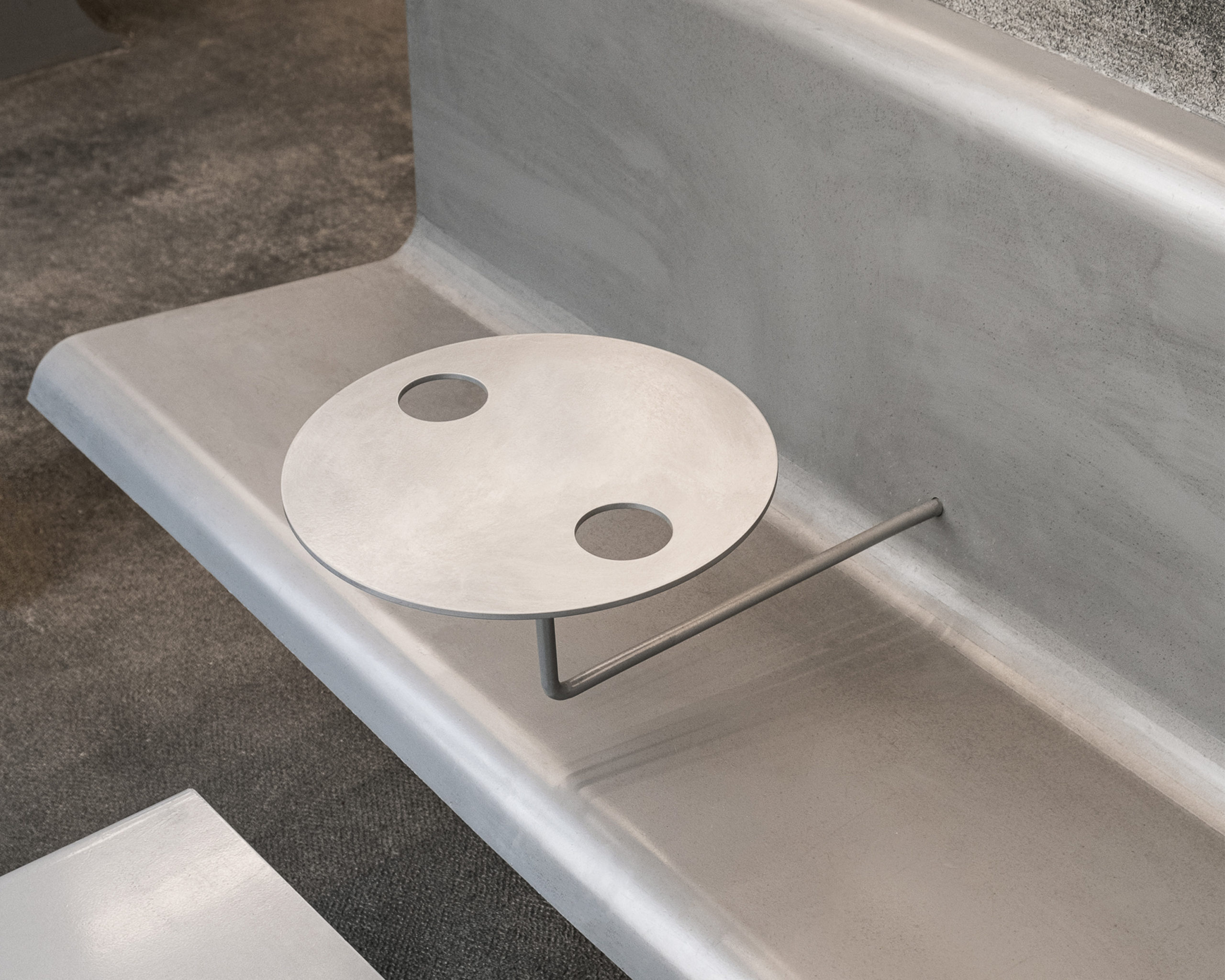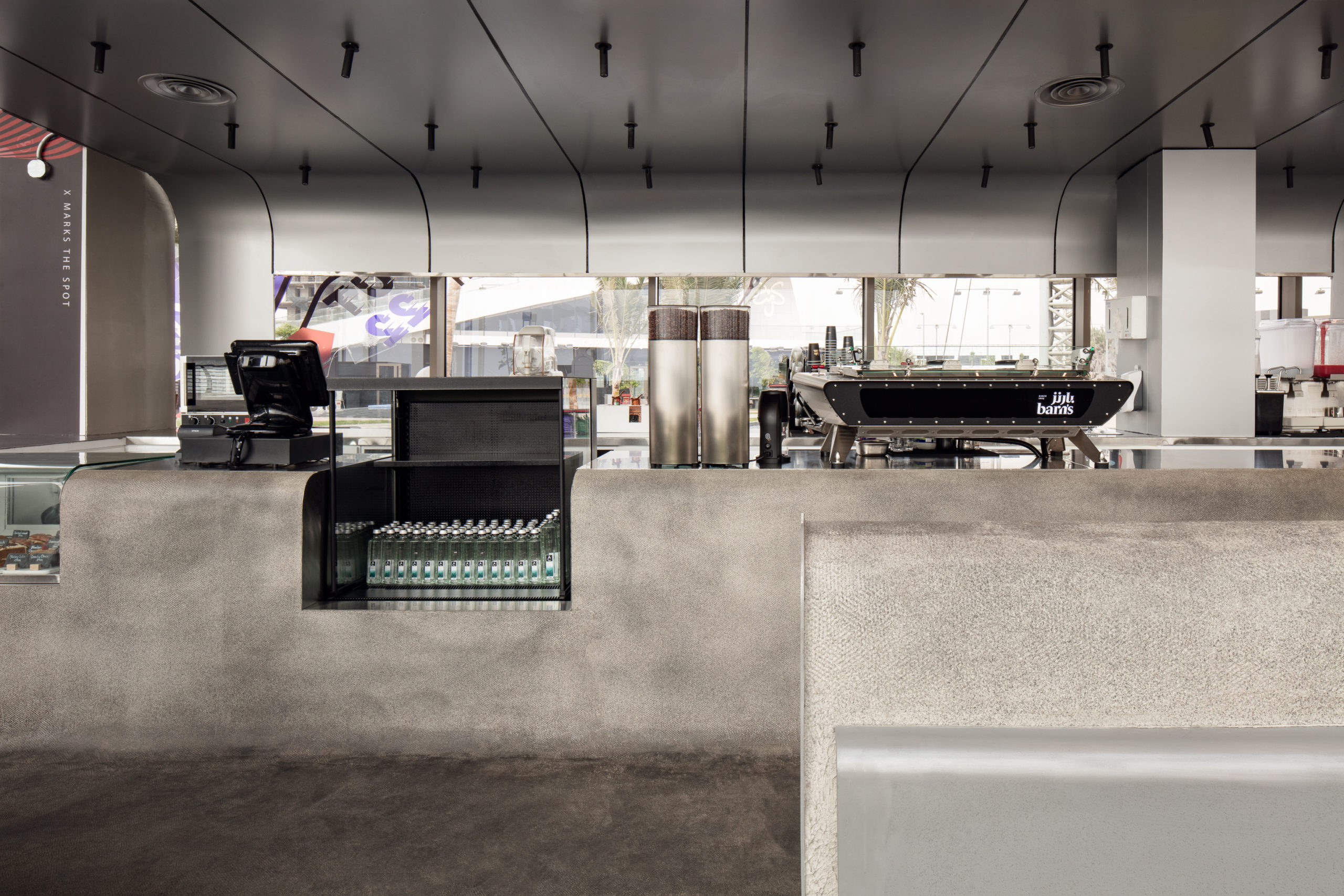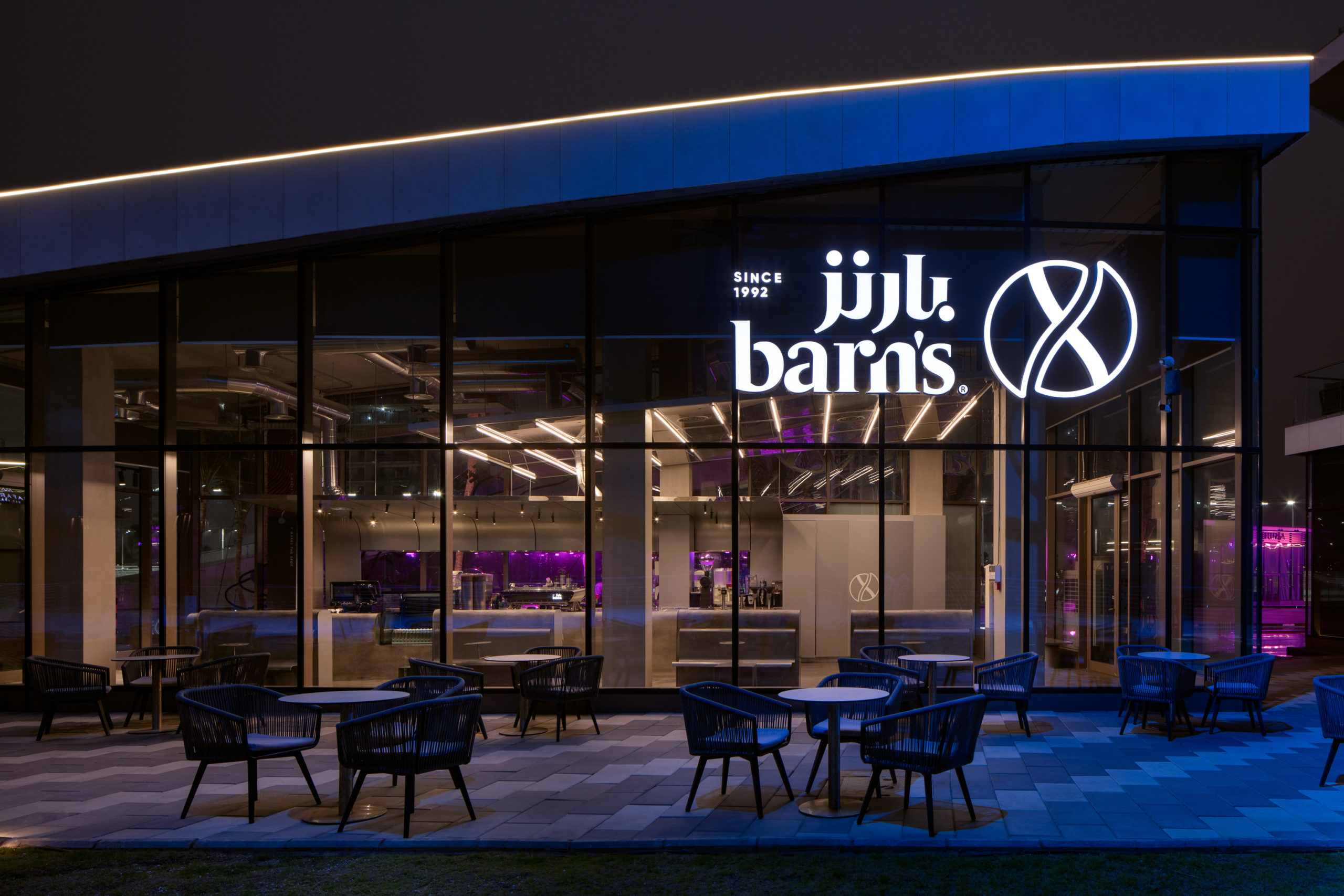 Altavia ODG has been working with Barn's to design multiple outlets since before the pandemic. Altavia ODG designed several outlets in Jeddah, as well as other flagship and exclusive branches, including their new location at the Jeddah International Airport – Arrivals, the Al Zahra branch, and the exclusive location at the Jeddah Corniche Circuit for the Saudi stop of the Formula 1 Tournment.
Barn's Cafe, founded in 1992, is KSA's first contemporary yet entirely homegrown coffee concept. They guarantee quality standards across all coffee products with their distinctive roasting facilities. Barn's café remains synonymous with a unique image of excellence and product quality in the mind of their loyal customers.
Altavia ODG worked on a new exclusive design for the café chain in December 2021, on occasion of the Formula 1 Saudi Arabian Grand Prix 2021. The new design intent was founded on four pillars: perfectionism, aerodynamics, fan base inclusion, and the use of cutting-edge materials.
People come from all over the world to watch the race and cheer on their favorite drivers and manufacturers. As a result, the design team wanted to bring the atmosphere around F1 to the store, where customers can almost "spectate" the coffee being made, as the seating and space was designed similarly to that of a stadium or amphitheater.
The coffee shop's initial goal was to serve as a place to grab a quick cup of coffee in between races. At the same time, it was important to emphasize both the futuristic and industrial nature of vehicle manufacturing culture.
For this reason, the look and feel of the space is influenced by the factory look of the car production facilities and showrooms. The space is monochromatic, modern, and welcoming. Flawless curves and shapes reminiscent of the aerodynamic features of F1 cars give the coffee shop a distinct character.
Similarly, industrial materials are used in a simple manner, with no sharp edges or visible joints, this is evident in the charcoal neo-cement and satin stainless-steel finishes that dominate the space, as well as a brand-new custom seating designed to enjoy coffee while leaning on the standing benches, rather than a more traditional chair-type seating.