BIORGANIC SUPERMARKET
DUBAI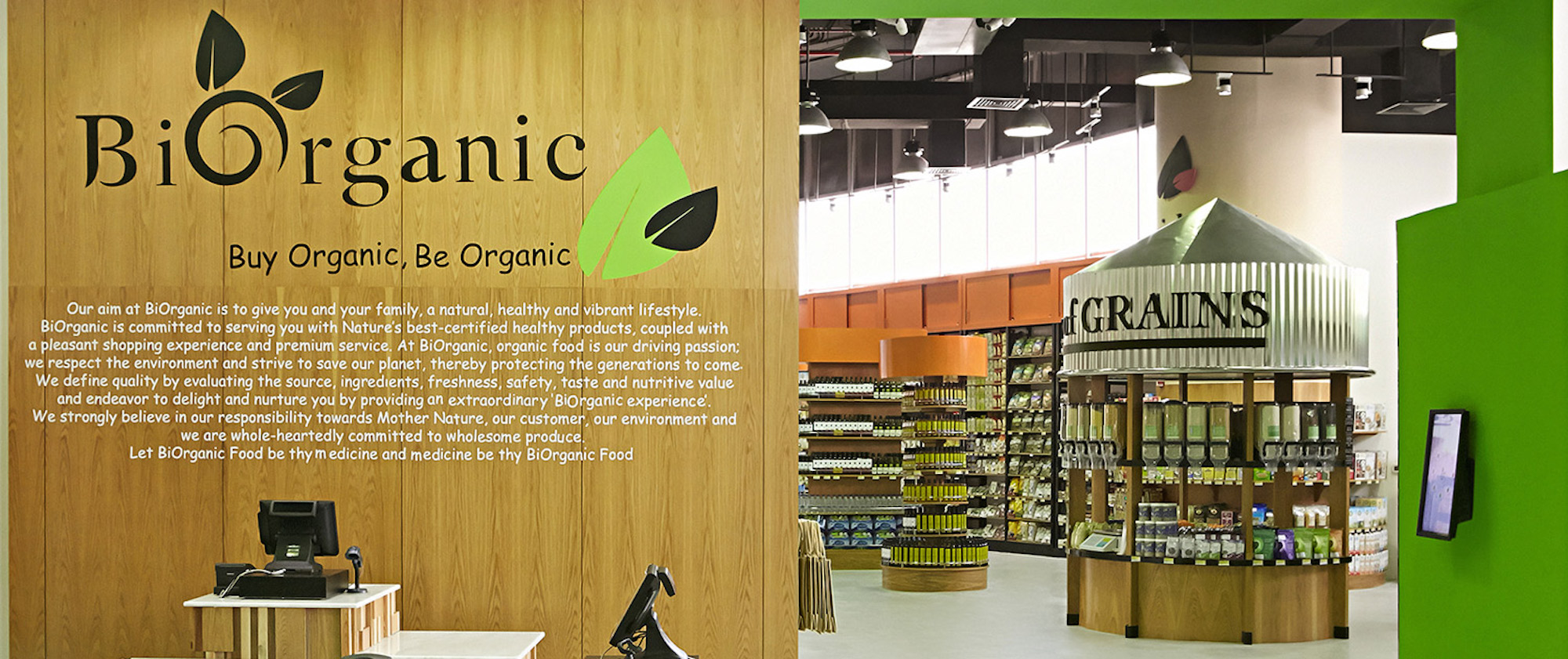 BRIEF
Biorganic is a health food destination in Dubai, evolving around three promises – approachability, shopping experiences, choice.
ODG was appointed to create the full branding and architecture of the concept. The agency had to find a creative expression that would differentiate Biorganic and express the concept promises to a wide range of multicultural profiles.
SOLUTION
To attract the targeted audience and to differentiate the concept, ODG created a story that moved away from typical rural scenery and old-fashioned farm cues.
RESULT
On the contrary, a URBAN ESCAPE was conceptualized – a modern day oasis of freshness and light, in the middle of a bustling city. ODG created an ambience that is trendy yet healthy, content that is educational yet creative, and a shopper journey that is efficient yet inspiring. The 1000 square metre market, which opened in 2014, has a bakery, butchery, fishery, grocery, fresh food section, and a café.
The store has become a one-stop community shop for organic food connoisseurs, a destination where people meet, exchange recipes and ideas, and enjoy the shopping experience and the family-like environment.