BOUTIQUE LE CHOCOLAT
DUBAI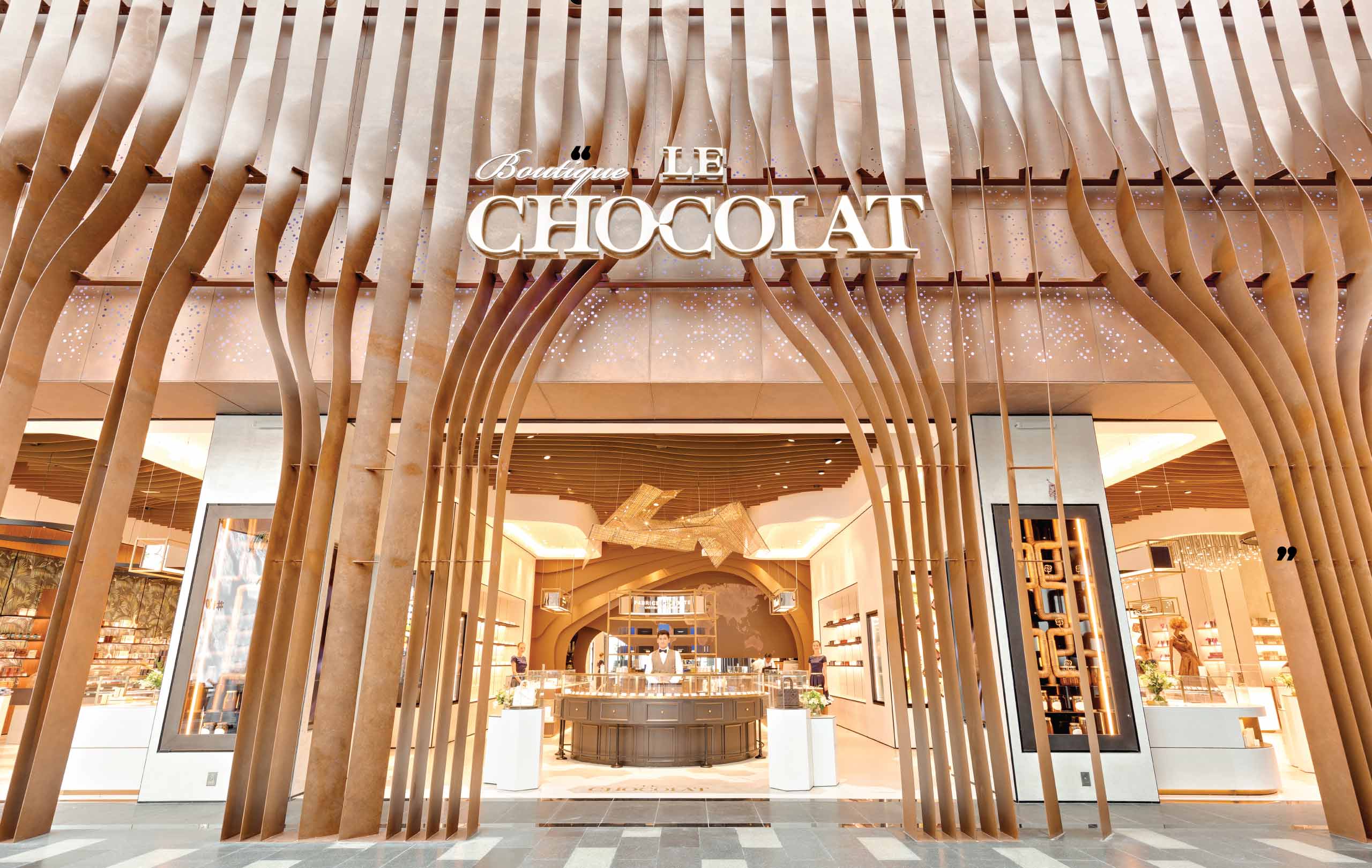 BRIEF
Located in the new extension of City Walk, in Dubai, UAE, the prestigious Meraas development, Boutique Le Chocolat is a unique store that can proudly claim 28 of the world's best chocolate brands as part of its repertoire, with 60 more brands to be added soon.
It is the first and only luxury retail experience based entirely on multi-brand premium chocolates in the region, spanning an area of 13,000 feet square with an additional 20,000 feet square as part of its planned expansion.
SOLUTION
Tasked with designing the boutique, ODG set out to create a luxurious environment for the selection of fine and delicious creations prepared by the most renowned chocolatiers in the world. The grand chocolate stores and chocolate factories of the early 19th century also inspire the design of the store.
RESULT
Walking through the undulating bronze arches reminiscent of molten chocolate, visitors are enveloped in the soft, warm glow of the store's grand lighting and décor, punctuated by stunning works of art made entirely out of chocolate.
The interior design resembles an exclusive jewellery store, with glass cases full of elegantly displayed chocolate, allowing visitors to embark on a gourmet experience as they wander among the beautiful chocolate creations and learn about and taste the varying styles and grades of chocolate.