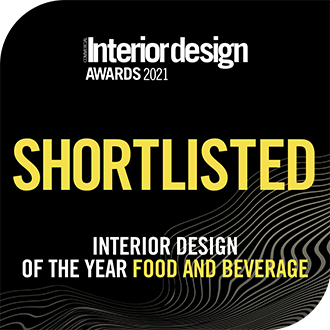 A Specialty Coffee House
DOSE Café is a Coffee franchise from Kuwait. As of 2017 they expanded to Saudi Arabia and UAE with an innovative design and specialty coffee offering. It owns and operates a chain of owned quick-service café with single origin coffee beans from Columbia, Guatemala, Peru and Brazil to name a few. Specifically in the Kingdom of Saudi Arabia, there are approximately 14 stores amongst the main cities such as Riyadh, Jeddah, Dammam, Khobar and Makkah. The identity of the brand is about a chemist creating the right combination of elements for the perfect coffee: Dose is a lifestyle.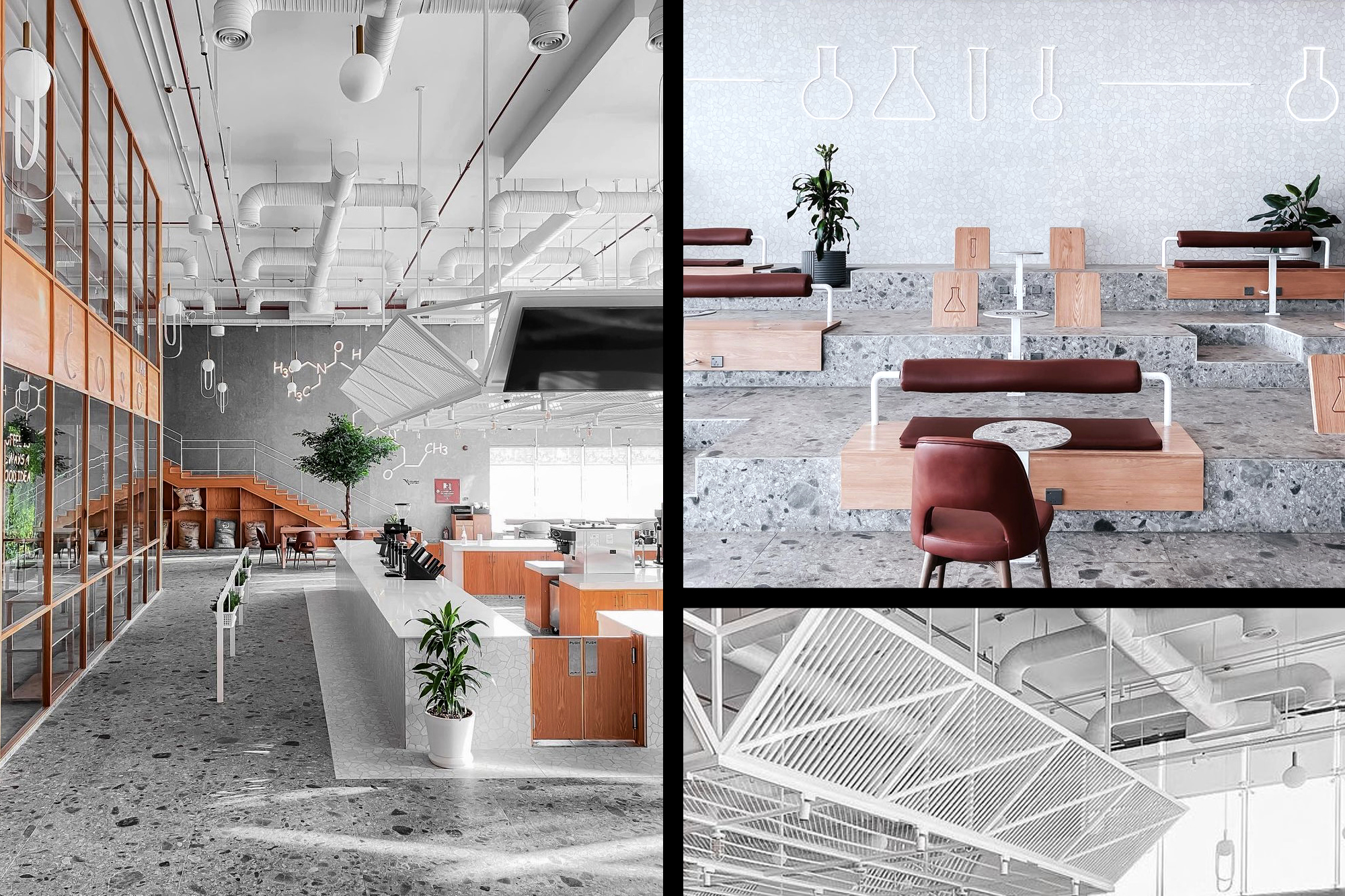 The client came in touch with ODG to freshen up and create a brand-new concept to the already famous chain. The existing concept was already quite creative by itself, with a strong presence of patterns and wall features. The brief itself was about creating a similar concept of Starbucks rotisserie, where customers can experience the whole process of coffee making, with a retail space and office meeting rooms on the mezzanine floor.
The design team at ODG decided to take inspiration from the existing patterns and features and elevate the overall design in line with the global standards in hospitality and F&B. As Dose uses special beans to make their unique blends, sharing the brewing experience with the customers and showcasing the different types of coffees was something that had to be included in the design framework.
The design direction is sleek and with inspiration to the Japanese interiors, where concrete meets plywood to create airy spaces, encouraging customers to move around. The terrazzo flooring covering vertical surfaces creates a sense of continuity across dimensions. Coffee here is treated as a performance at the theatre, with a 10mt x 8mt counter in the middle as a stage, and the seating arranged on the side as an amphitheatre arena overlooking the central area called Dose Experience.
Customers can experience the smell of the different beans through the big beaks carefully arranged around the experience area. In the Arena there are integrated seating, wireless charging pods to increase connection to the world but also to allow to socialize with the adjacent friends sitting.
Towards the front, a retail area was designed to tease the customers with the new range of coffee tastes and other accessories. Towards the back instead, there was another focal point: the Dose Lab, a flexible space where customer can enjoy the art of coffee making. Above Dose Lab on the mezzanine floor, office meeting rooms make up the Dose Edutainement, where customers could attend classes and more.