The World of Travel Retail Design
BRIEF
Airports have come a long way, from being just a necessary stage in a journey to becoming vibrant retail destinations offering luxury brands, high-end food and beverage options, and health and beauty services.
Today's travellers are extremely astute and demanding on price, quality and experience. As the major gateways to cities and countries, airports have a duty – and an incredible opportunity – to present an authentic and memorable 'sense of place' – exclusive environments and experiences that convince travellers that, right now, this airport is a great place to be.
SOLUTION
ODG's strength in travel retail design lies in its ability to shape 'sense of place' experiences for time-conscious travellers. Since 2009, the agency has been instrumental in helping some of the world's leading operators international brands and regional champions, to differentiate themselves. ODG has successfully won concession bids and created concepts and experiences, for several retail and F&B outlets in airports across Europe, the Middle East, Asia and USA.
Dubai International Airport is the world busiest airport by international passenger traffic, with over 80 million international travellers a year. The airport is a key component of Brand Dubai – a destination focused on creating memorable retail, leisure and dining experiences. ODG works closely with international, regional and local retail and F&B outlets to win concession bids, create remarkable concepts, and deliver on design-development and execution follow-up at this dynamic and fast growing airport.
RESULT
From the creation of an unusual Italian pizzeria and the development of a fine wines and spirits retail experience, to the design of a sports bar and the implementation and activation of an Indian street food concept, ODG has ensured that each unique outlet draws attention, drives footfall and gains conversion at Dubai International Airport. With strong experience in the airport's environment-specifications, rules and regulations, the ODG technical team has handled and overseen the projects from airport approval stage to opening.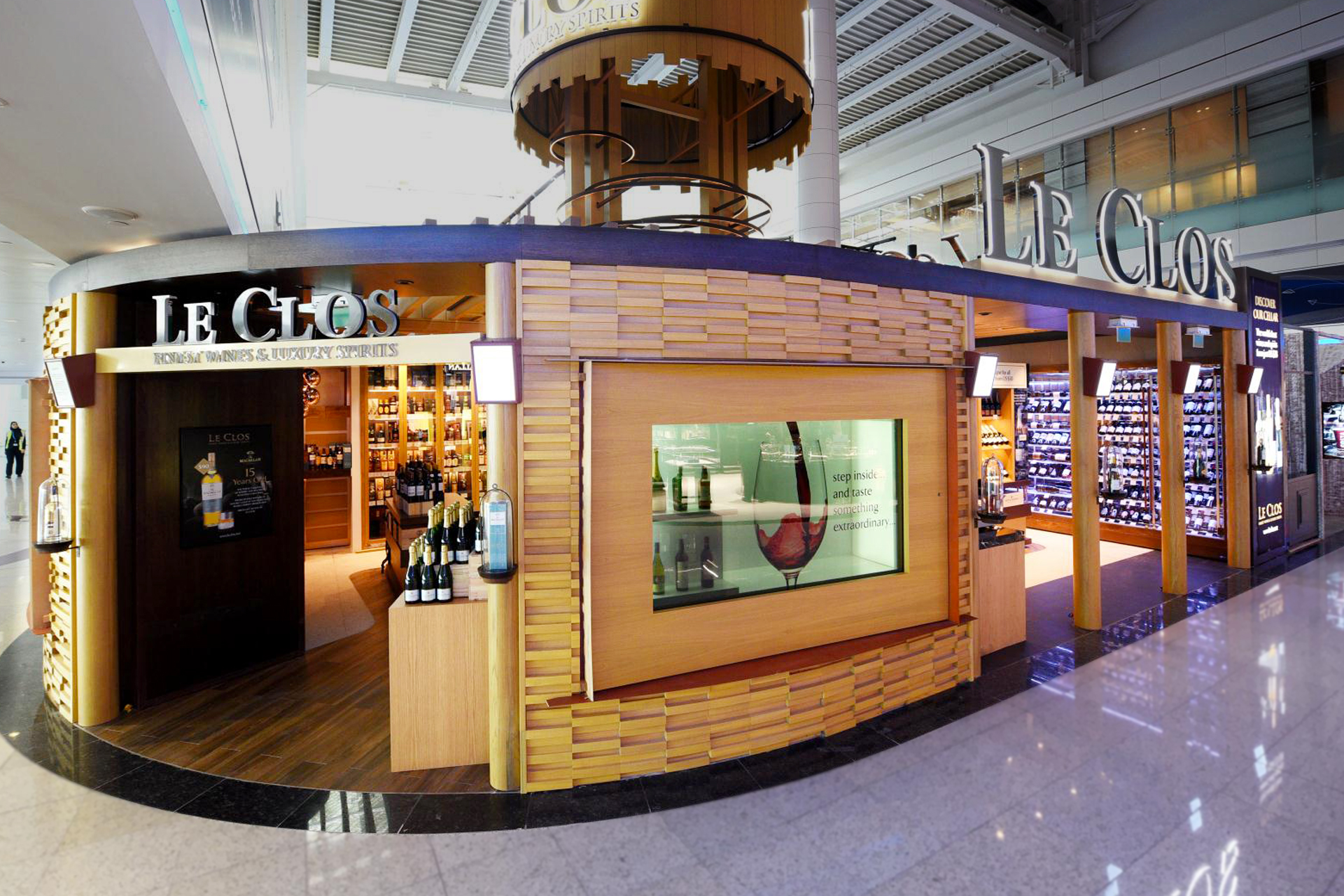 LE CLOS Terminal 1, Concourse D
Le Clos is a retailer of the finest wines and luxury spirits. True to its product offering, its name means a closed vineyard surrounded by walls to protect the precious grapes and assemblage secrets – a symbol of prestige, expertise and privacy.
While retaining the current customer base by conveying the values and USP of Le Clos, the store design and experience needed to evolve from a closed concept to a more approachable and engaging environment in order to drive footfall and recruit novices and passers by.
The concept created by ODG opens up Le Clos with a 'made by connoisseurs, meant for all' twist. Travellers in Concourse D are invited to enjoy the warm hospitality of Le Clos – a mansion, surrounded by lavish grapevines, but whose doors always welcome guests. A place that's exquisite yet vibrant, down-to-earth, approachable and hospitable.
Consultancy, Concept Design, Schematic Design, Detailed Design, Execution Supervision, and Snagging at Completion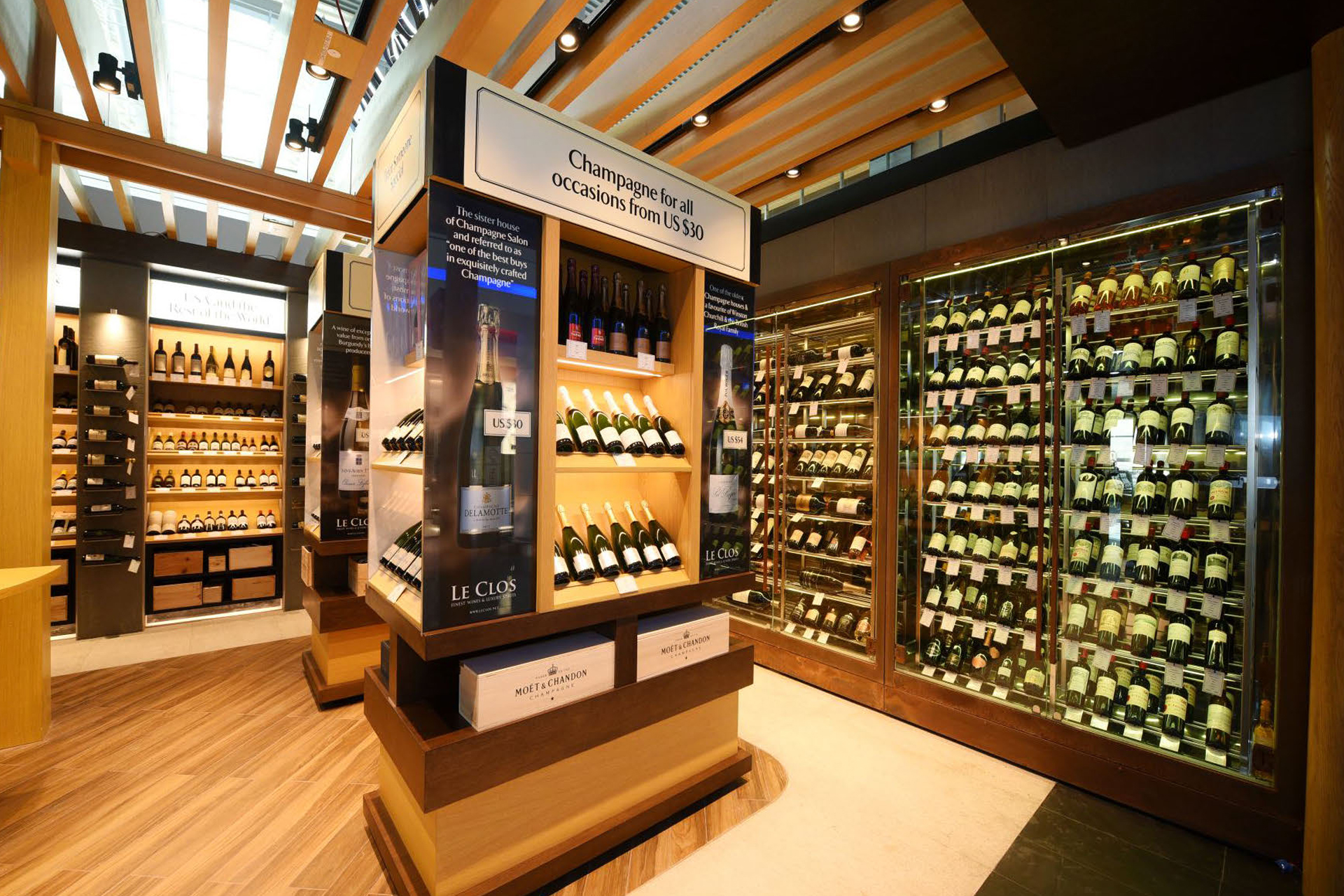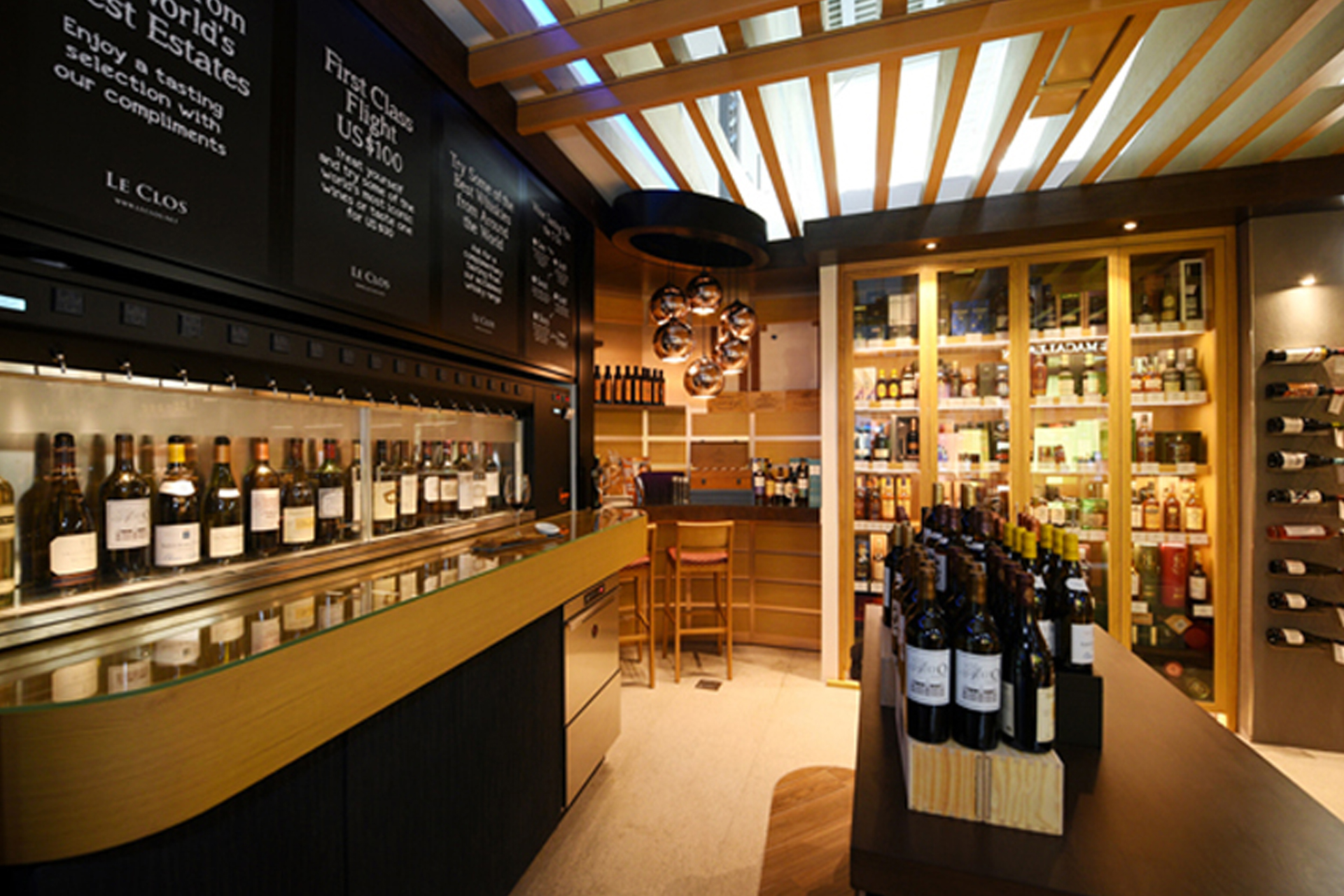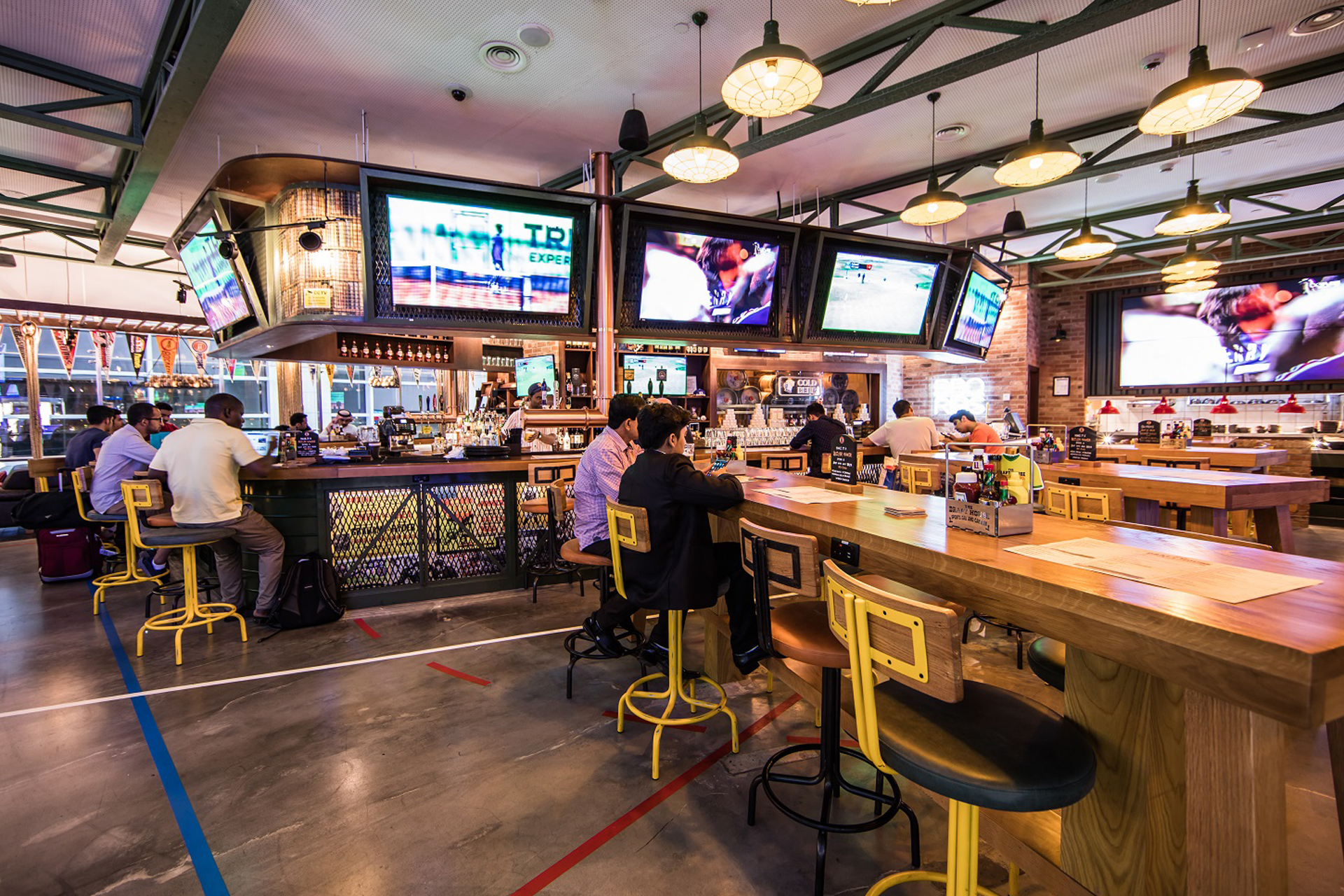 DRAFT HOUSE – Sports Bar Concept Terminal 1, Concourse D
Draft House is a warm, welcoming, yet digitally advanced sports bar, inspired by American diners and punctuated with a delightful collection of sports references and memorabilia. Key components in the design are a central pub style bar counter, a snug area – booths with aged leather benches, rough wooden tables, and sound domes; as well as a communal high table zone facing a large main screen.
Consultancy, Branding, Concept Design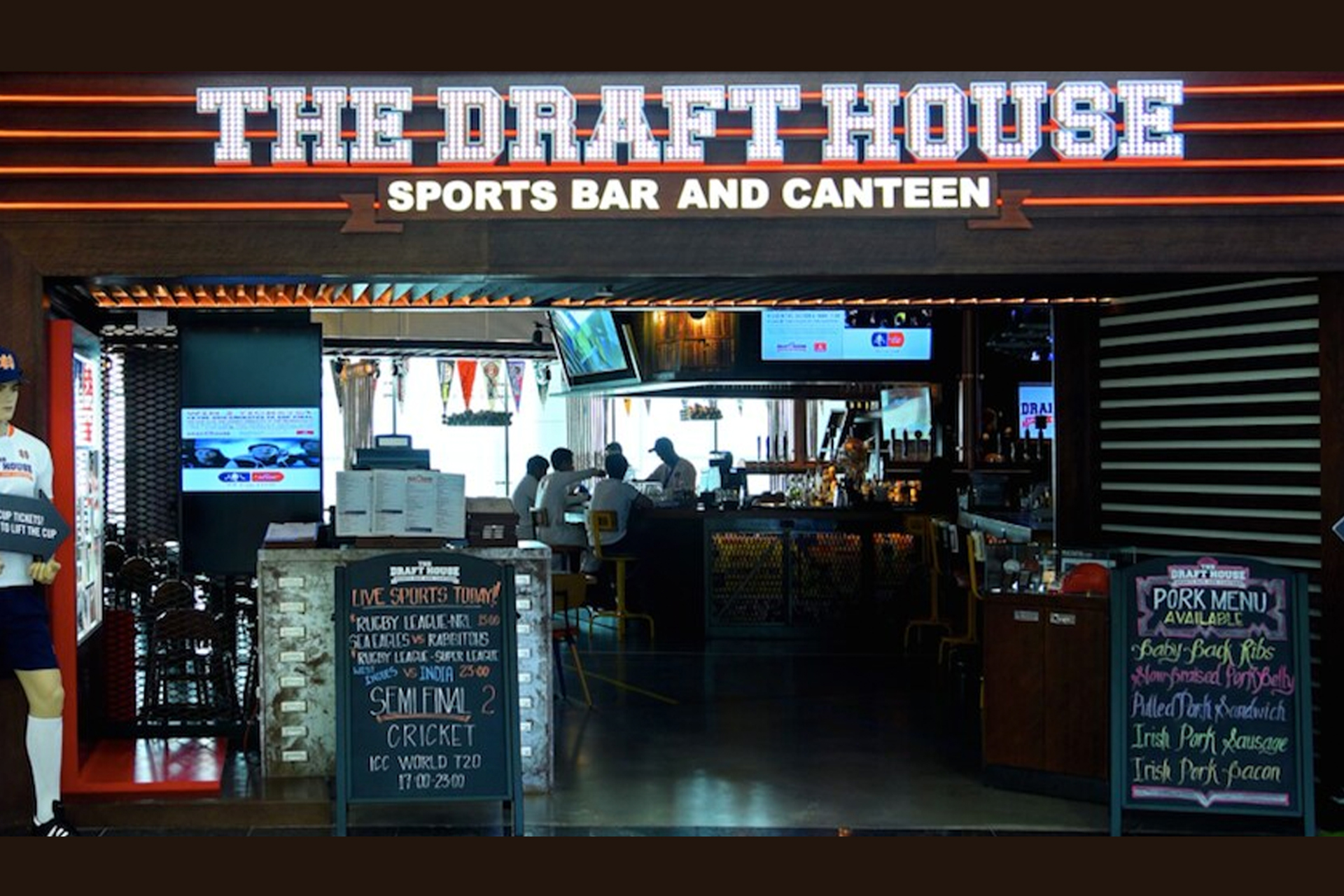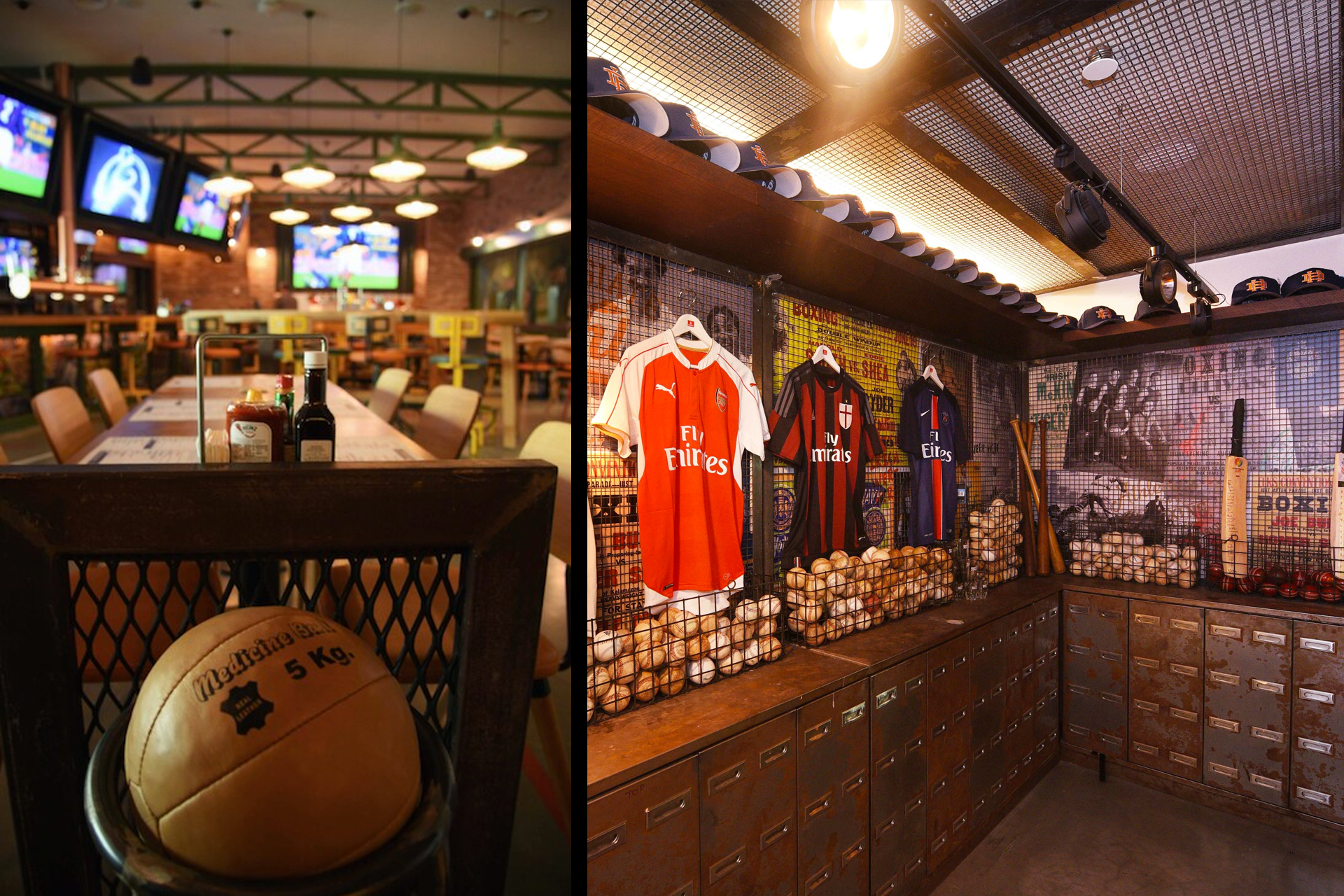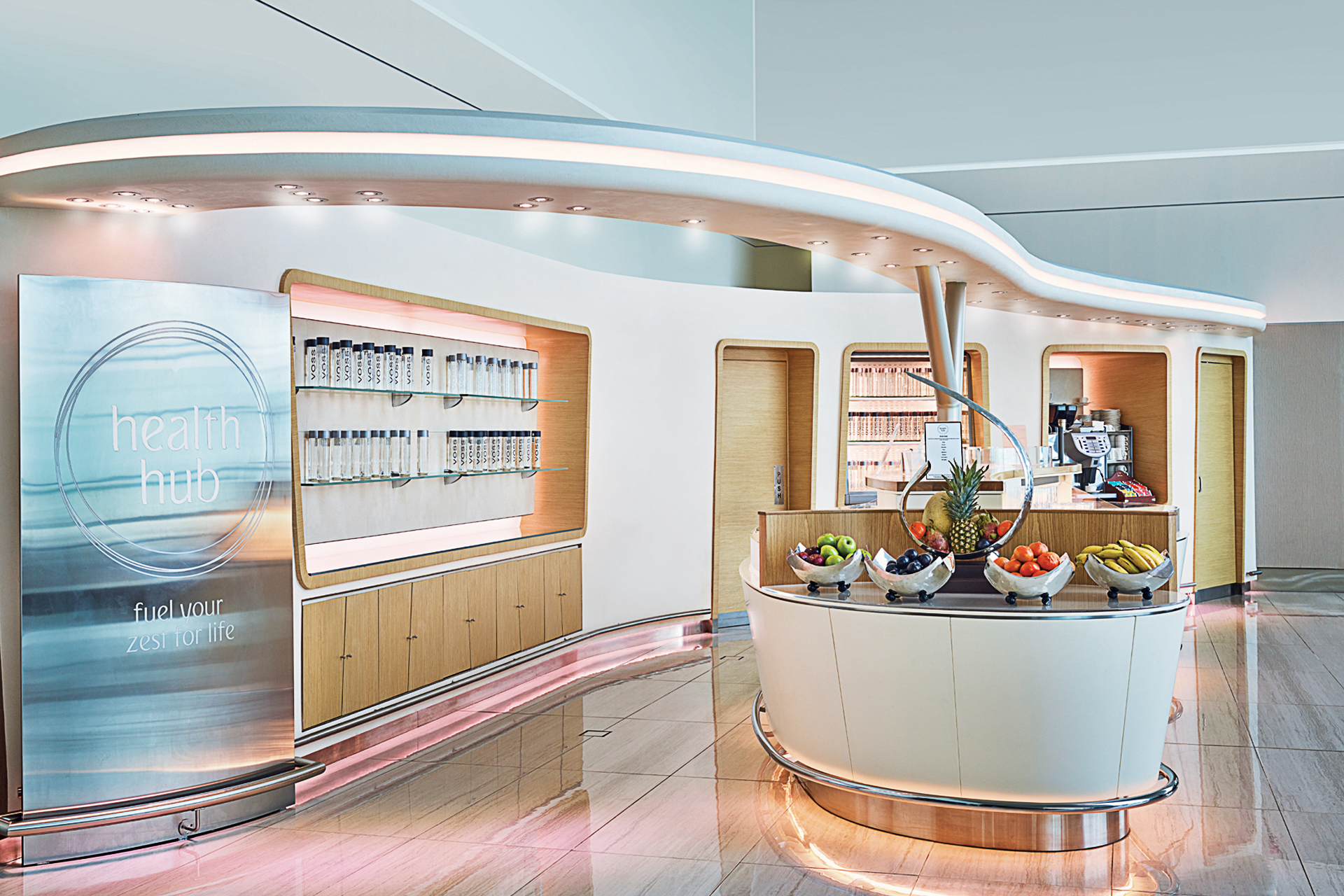 VOSS BAR/HEALTH HUB Terminal 3, Business Class Lounge
VOSS Water is bottled at an artesian source in the pollution free wilderness of Southern Norway. With a clean yet distinct taste and low mineral content, VOSS is recognized as one of the purest bottled waters. It is served on the tables of the most discerning consumers, in the rooms of top hotels, and at the finest restaurants. VOSS Still and VOSS Sparkling are available in the signature VOSS glass and PET bottles.
The VOSS Bar/Health Hub presents a premium experience of goodness and wellbeing. On offer, is VOSS water hydration – with a Voss Water serving area and a grab 'n' go display cabinet; healthy breakfasts and an all day dining hot buffet made with organic produce and super-foods, and a made-to-order smoothie bar. The overall ambience reflects the brand promise of energizing, revitalizing, pure and natural through the use of a soothing colour palette, cool lighting and organic shapes, with a design that is both stylish and modern.
Concept Design, Schematic Design, and Detailed Design