Next Generation Beauty Stores
Brings to the region an entirely new customer centric concept with a multitude of unique and innovative brands.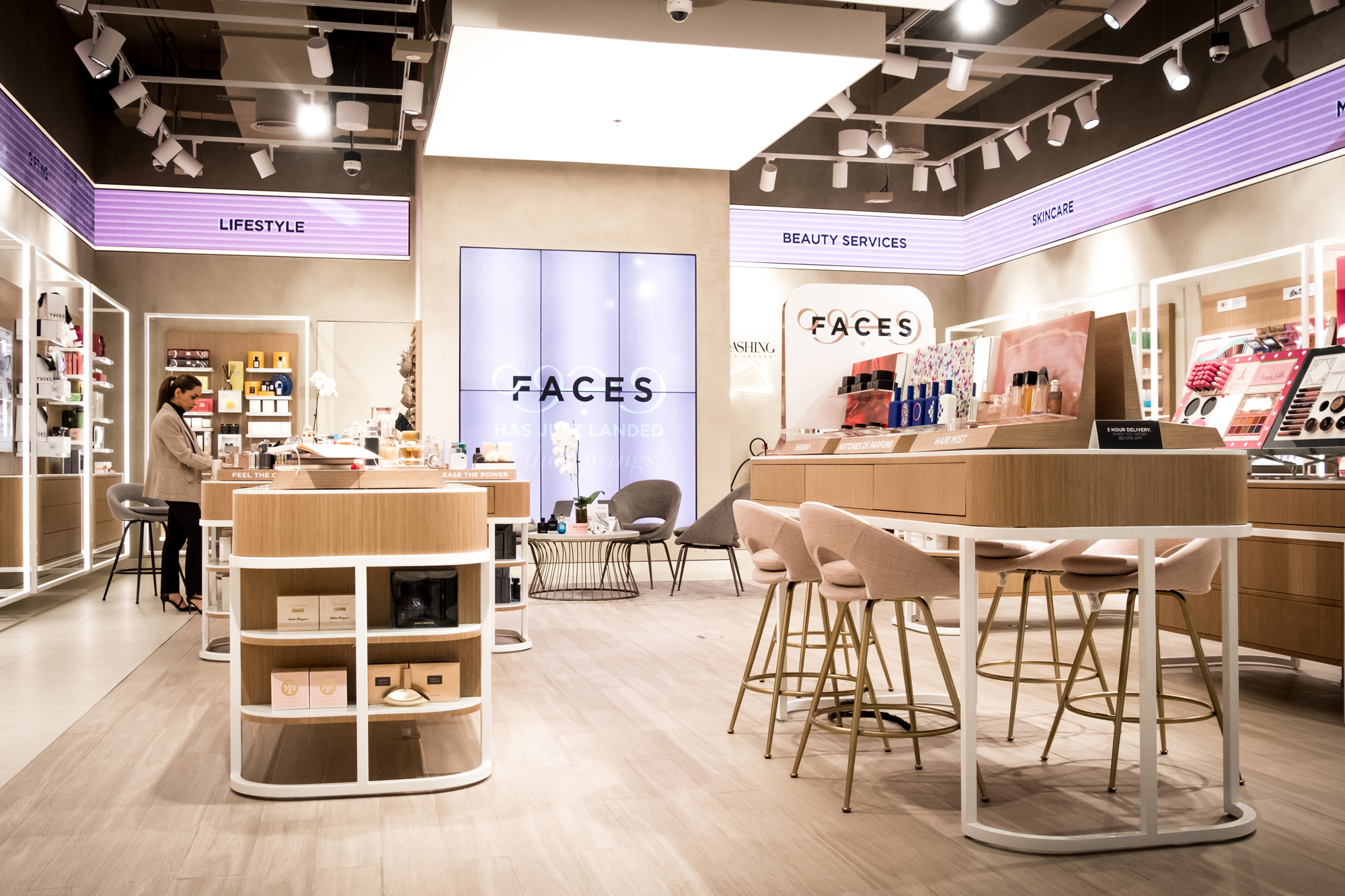 Faces at the Springs Souk was the first of the Faces community mall concepts to be implemented as a "close to home" community store, acting as an alternative to large destination malls and e-commerce shopping. Pioneering an in-store service offering, as well as focusing on an experience driven customer journey, the Faces Springs Souk store has become and innovative player in the beauty retail market. The space was created in such a way that the physical and digital are blurred and become an enabler for consumers to experience the product offering.
A wide open shopfront acts as an invitation into the space, while the digital elements, from the large rear wall screen stack as well as the wrap around LED ribbon, become animators within the space which in turn creates a dynamic environment for customers to browse, try and shop. Keeping the palette neutral allows the
products and brands to stand out and take centre stage while at the same time echoing a calm ambience within the store environment.