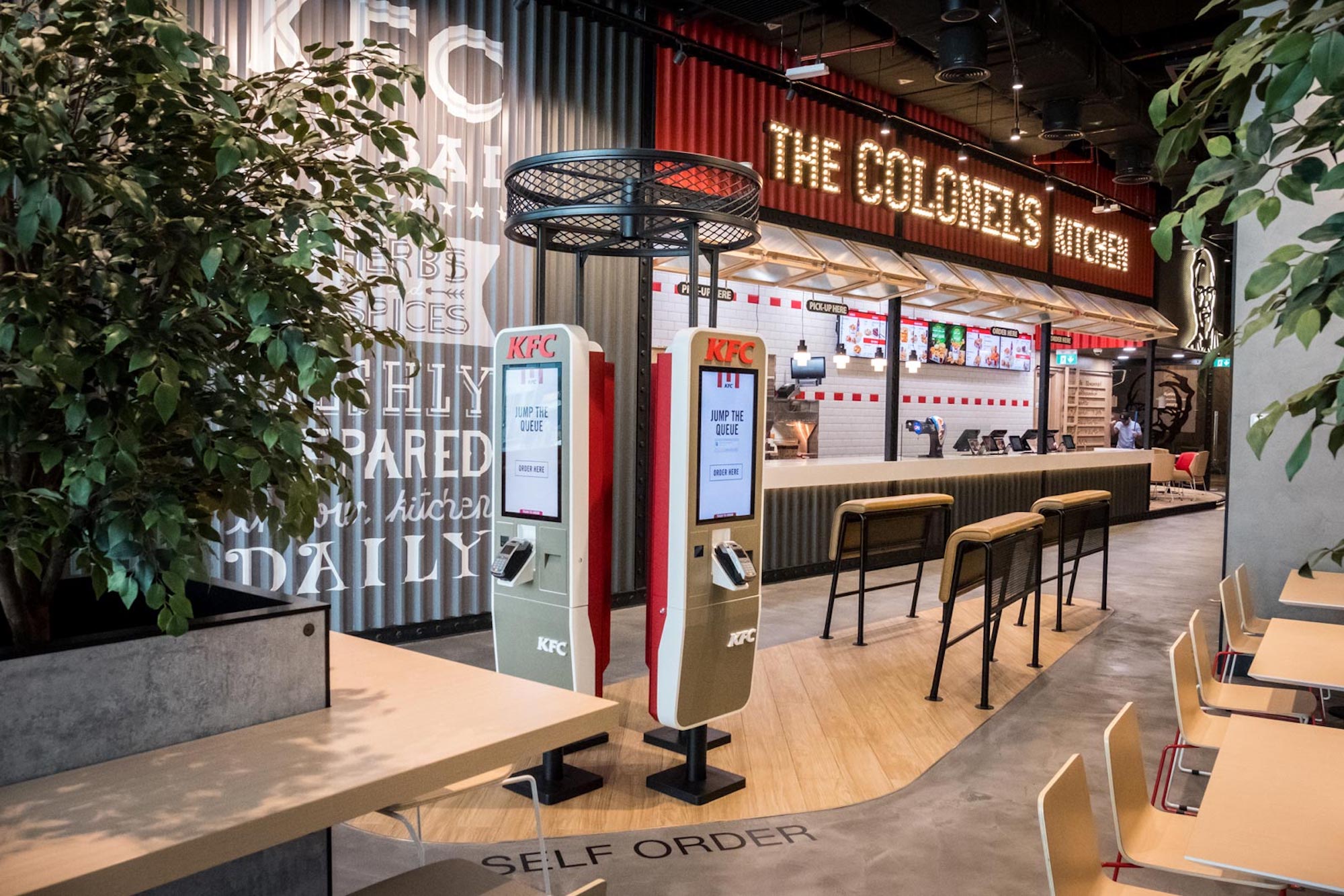 BRIEF
Americana Group commissioned ODG to assist in re-defining the KFC Experience. The scope involved auditing the current typical KFC dine-in/ fast food experience in order to define a more welcoming & contemporary perception of both the brand & restaurant.
SOLUTION
ODG prepared the concept design, detailed drawings, and supervised the execution.
RESULT
In the Dubai mall, KFC like you've never experienced it before. Warm & welcoming yet cool & contemporary. A space where you can either grab a quick meal or spend a few hours socializing whilst enjoying the varied offer.