Office Design
LINQ Modular manufacture housing solutions that integrate industry best practice with high-quality materials, resulting in an agile, sustainable product that can be assembled anywhere. Given the adjacency of the factory to the office space, the design had to follow a collaborative and relaxing mood on the ground floor to a multi employee workstation first floor.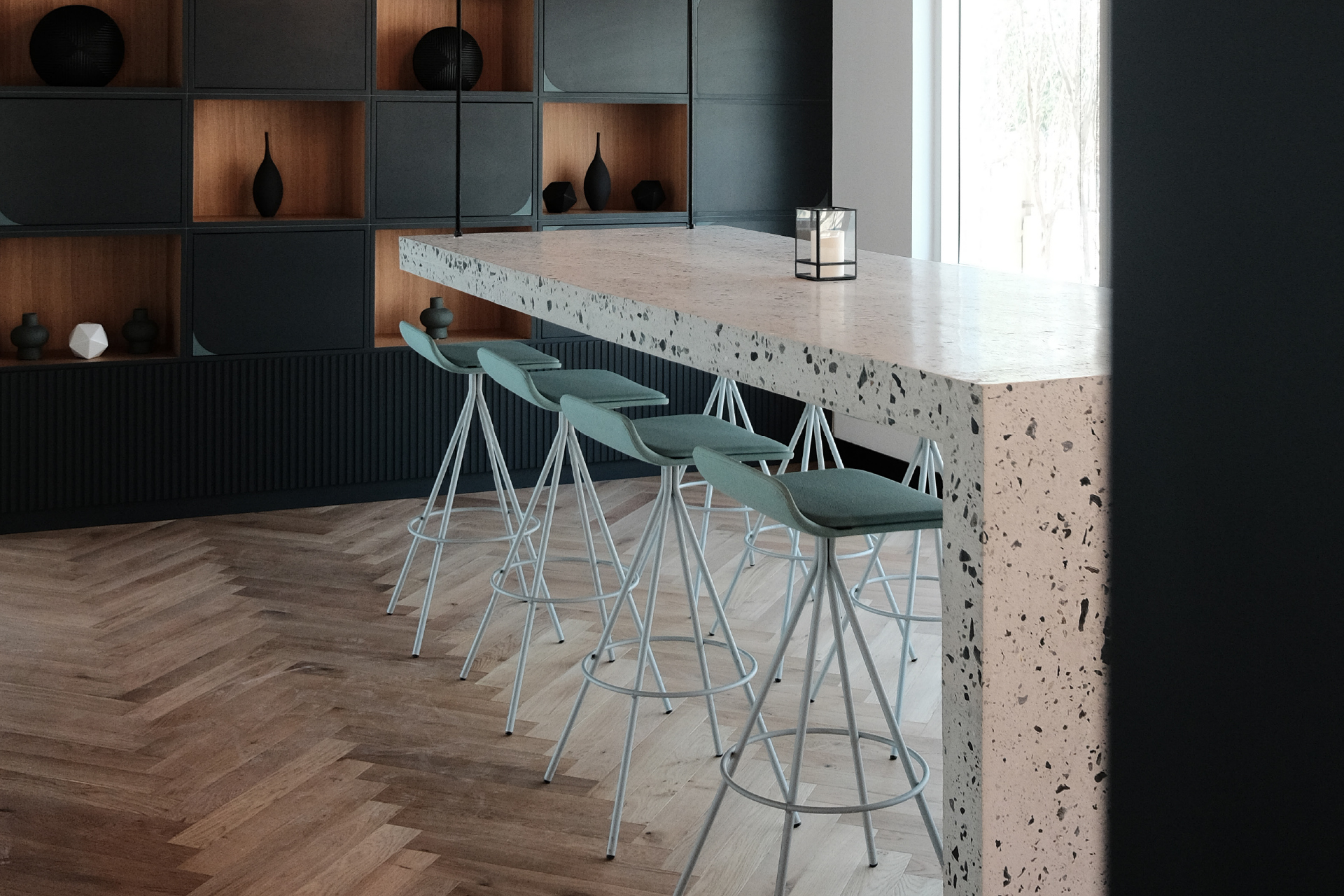 The ground floor sees typical meeting and brainstorming rooms as well as lockers and showers for the employees to enjoy and relax in.
Additionally, soundproofed pods for private calls and video conferences allow the space to be highly functional office space without any noise pollution.
Utilizing different shades of concrete flooring combined with the brand's main colors gives the space an industrial yet modern feel.
On the first floor, a central meeting room is accompanied by the managerial offices which in turn is surrounded by an open plan workstation arrangement.
The two floors differ entirely in function but still manage to maintain a collaborative working environment while keeping with a consistent brand identity across the space.