Kitchen Loft
Concept design of a new food hall destination in Singapore mapletree business city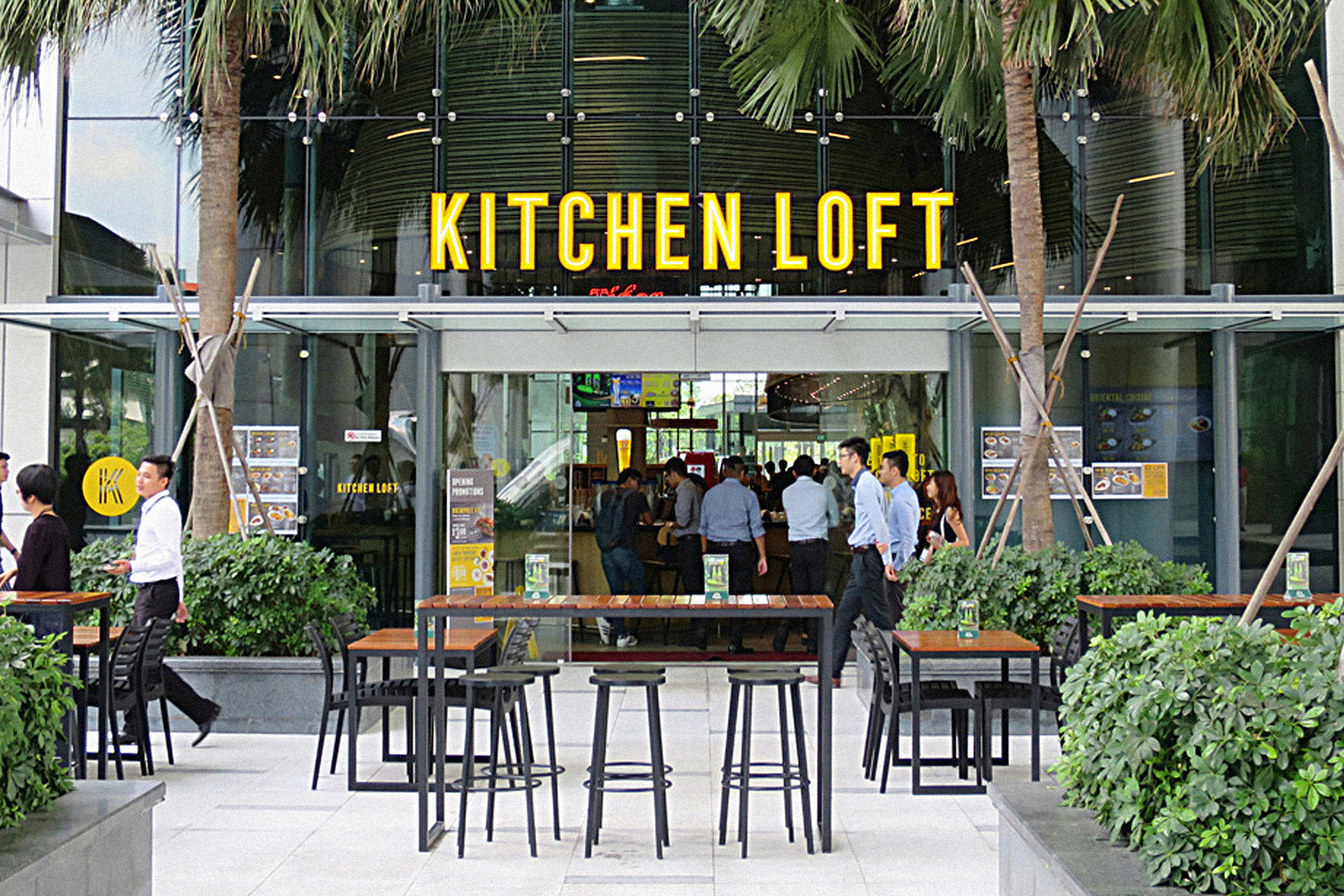 BRIEF
Established by the Labour Movement in Singapore in 1995, NTUC Foodfare Co-operative's primary purpose is to serve working people and their families by stabilizing cooked food prices and helping them improve their quality of life. Through their various food courts in Singapore, they provide quality food at moderate prices.
SOLUTION
Their new dining concept Kitchen Loft is set in a large space in the middle of Mapletree Business City. ODG was tasked to provide a modern spatial design for this food court offering multiple contemporary cuisines, and an evening bar.
RESULT
ODG's innovative design solution really sets this food court apart from others: In addition to regular tables, there are also diner-style tables with mini roofs for a more private dining experience, as well as high tables with barstools, all of which create more of a restaurant-like ambience. Through a selection of contemporary material finishings, the various zones have a unique look and are both inviting and convivial.