S34 GAHWA MEZZE BAR
DUBAI AIRPORT
Wishes to bring back traditions with a modern take on Emirati heritage.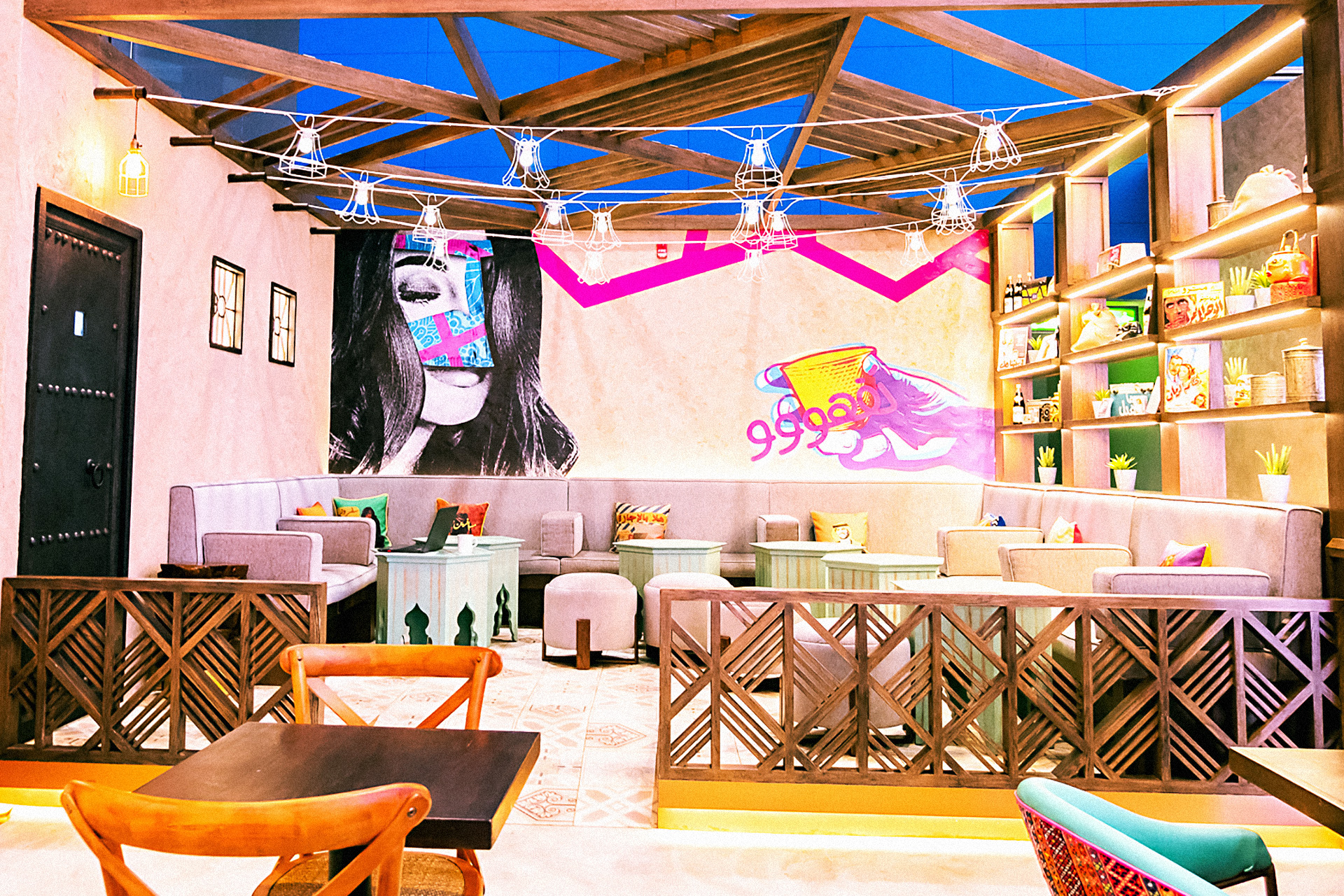 BRIEF
Inspired by the quaint back alleys, S34's design is a modern look within the Arabian corridors that make up the old towns of the region. S34 takes inspiration from old Dubai & the alleys of the Al Fahidi neighbourhood.
SOLUTION
Injected with pops of contemporary local art, the concept's design is both engaging and inviting. With the use of color, traditional patterns and authentic motifs, S34 Gahwa Mezze Bar is a illustration of modern Arab culture.
RESULT
In the Dubai International Airport, our cozy Maqha, blending modernity with tradition has been created to provide our visitors with an authentic experience, reminiscent of our humble origins.