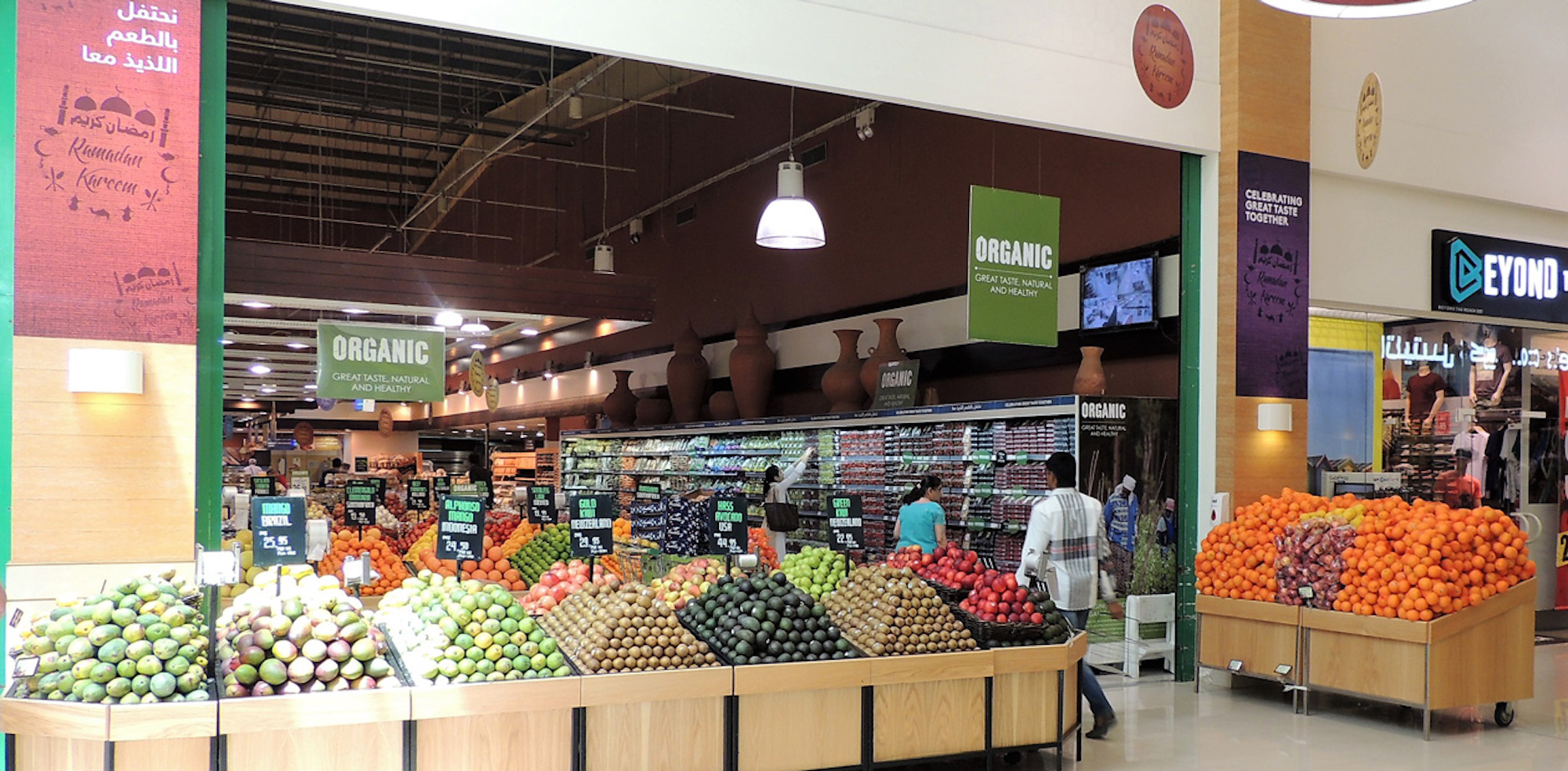 BRIEF
Spinneys is a leading supermarket chain in the Middle East that enjoys a well-deserved reputation for supplying top quality produce and offering a high level of customer service. Food standards, safety and freshness have always been at the forefront of the company's ethos.
Spinneys briefed ODG to create an in-store experience that brought to life the cultural relevance of the holy month with the overall promise and brand values of the chain.
SOLUTION
ODG created a visual mnemonic that incorporated religious and cultural icons around a seasonal message. The stamp-like effect of the visual device also represented a quality seal of approval. The concept was inspired by traditional Middle Eastern souks and the hessian sacks that Arab merchants used to transport their goods.
The warm colour palette reflected the herbs and spices used in traditional Emirati cuisine. It brought a harmonious vibrancy to the stores, and contributed to making the shopping experience even more friendly and enjoyable.
RESULT
The entire concept was delivered through 360º touch points – online, and in-store. Seasonal packaging incorporating the concept design was created for a wide range of Ramadan-related produce and products. The in-store activation and communication delivered exceptional design, ease of navigation and maximum amount of shelf impact.