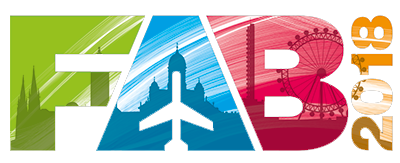 Awarded World Best Coffee Shop Concept at the 2018 FAB award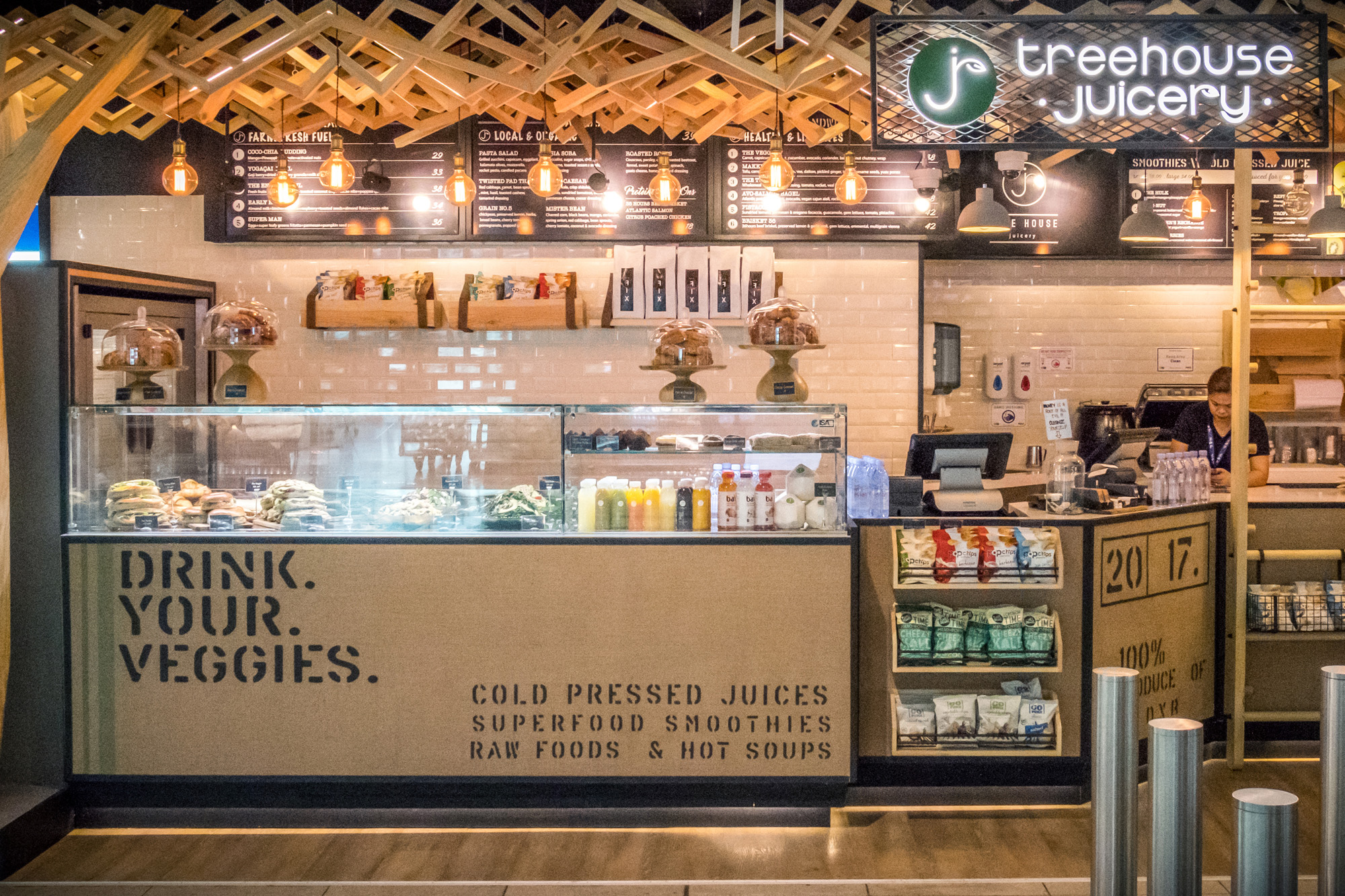 BRIEF
Designed for the health-conscious traveller seeking daily-made fresh products and cold pressed juices, Treehouse Juicery brings an innovative approach to leading a balanced and healthy lifestyle.
SOLUTION
ODG's approach was to optimize space planning and customer flow to maximise product display visibility, ease product selection, manage queues, and enhance seating capacity as well as assure a convenient and efficient transaction process.
RESULT
ODG created an outstanding concept despite challenges in its location within an airport environment. Drawing on design influences from nature and adhering to sustainability principles, ODG delivered a cozy and homely experience that instantly appeals to travellers. In a creative master-stroke, ODG leveraged the ceiling space to create a striking feature that ensures the store stands out from afar, even during peak hours.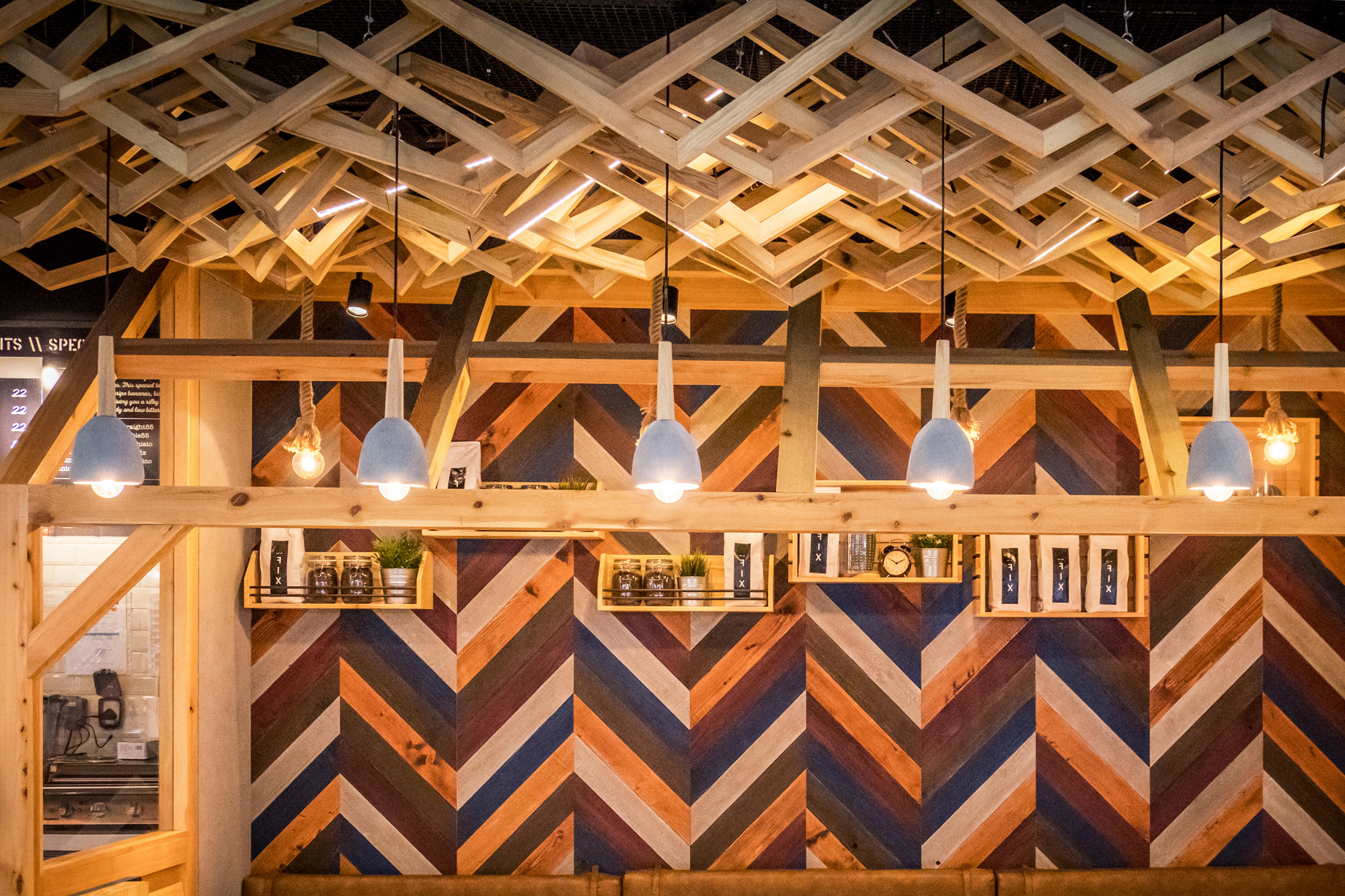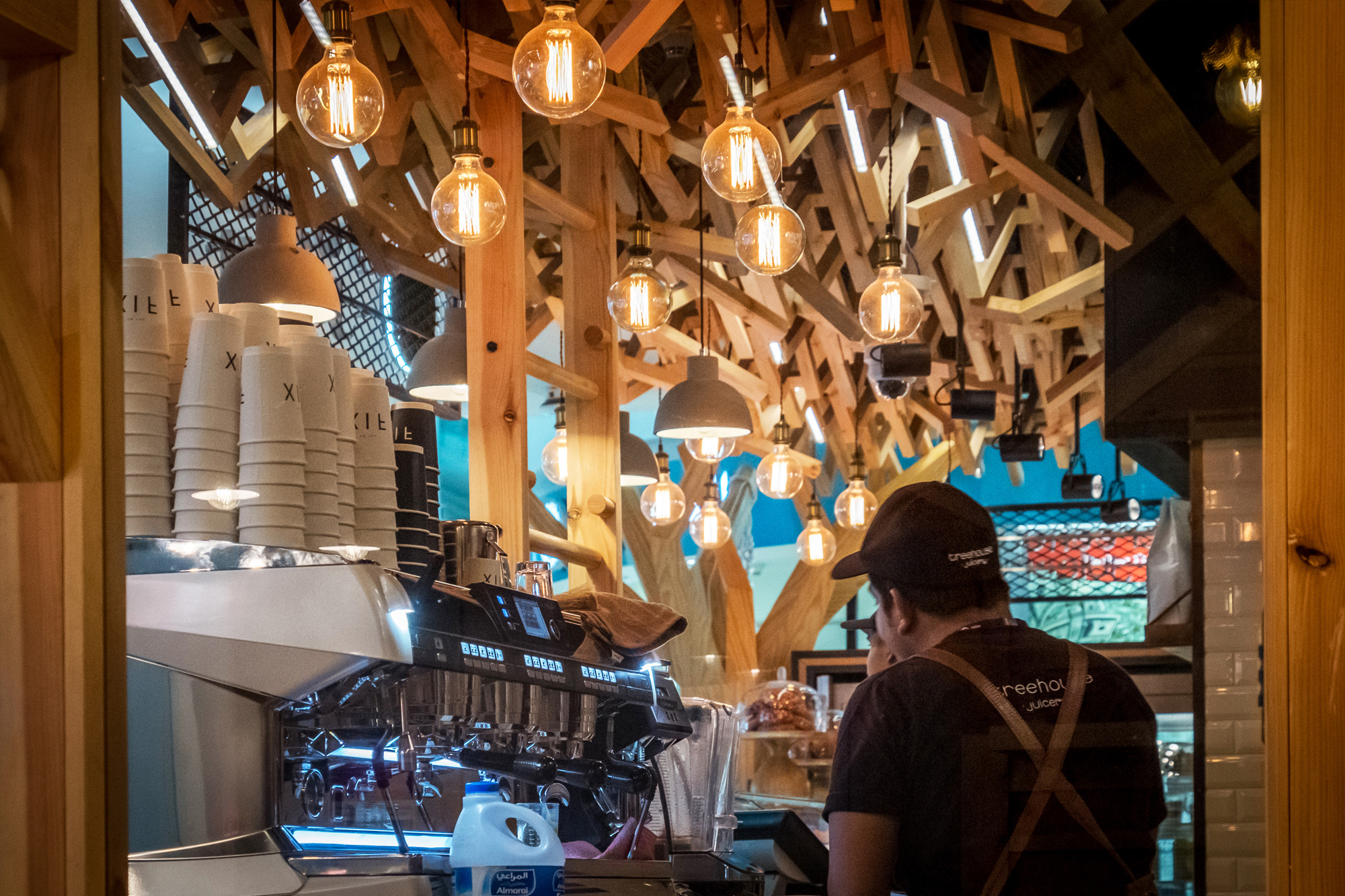 "Utilising timber, and other sustainable and locally sourced materials, ODG delivered an inspiring ambience of nature with no compromises in the choice of materials. The team conducted extensive research and engineering to finalize the design, while adhering to strict green and eco-friendly principles, assuring not only store visibility but also a unique identity that celebrates the brand values and philosophy behind Treehouse Juicery. The entire design has been developed using our virtual reality tool in order to achieve optimal brand and product exposure considering the constraints of the existing location."
– Creative Director, ODG

"Given its location in Dubai International Airport, it was important that we designed Treehouse Juicery to instantly capture traveller attention. Drawing on sustainability principles and using natural materials, we created a new design concept that addressed all of the challenges related to store visibility as well as customer engagement. From space planning to ensuring stand-out appeal, we adopted an innovative and creative approach for Treehouse Juicery."
– Creative Director, ODG